Dr Rich Shulman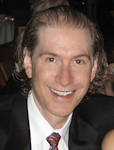 When I was learning how to treat children in my residency at Montefiore Hospital in the Bronx, I learned how to "do a filling". That was in 1991. In my 26 years of treating children, among other things, I learned how, and why sometimes NOT to do a filling.
There is NO SUBSTIUTE for EXPERIENCE when treating your child.
Some treatments we learn through experience have a very low clinical success rate. Wouldn't you like to know that before you allow the dentist to do that procedure? I certainly would if I were the parent.
Some treatment is not necessary at all, some is marginally necessary, and some treatment is vitally necessary. What treatment plan will work for your child and family is something that only you can decide, but with my personal help and guidance, together we can make the appropriate determination about what is right for YOUR CHILD and only your child.
In our office I promise no revolving door of dentists. I treat every child personally in the office. I treat them the same way I treat my own children, utilizing the most conservative approach possible, because quite frankly, they are baby teeth!
Remember, there is no substitute for 26 years of experience.
Dr Rich
Dr. Rich Shulman grew up in Plainview NY, not far from where his office is now located, and always wanted to be a children's dentist. He graduated from Plainview Kennedy in 1983, and attended SUNY Albany, where in 1987 he graduated with a BS degree in Biology and a minor in Chemistry. He continued on to get his dental degree at New Jersey Dental School in 1991. He received his specialty certificate in Pediatric Dentistry from Montefiore Hospital in the Bronx in 1993, and was asked to continue there as a part time faculty member. He maintained his teaching position, and private practice in Plainview NY until the time demands of private practice no longer allowed.
Dr Rich now lives in Waccabuc NY with his wife, two daughters and two sons, where he cuts his own grass, does his own electrical work, plumbing , woodworking,and everything else a dentist shouldn't do with his hands.